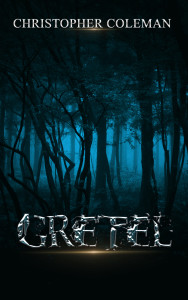 There is an ancient evil in the Back Country, dormant for centuries but now hungry and lurking.
When it sets its sights on an unsuspecting mother one routine morning along an isolated stretch of highway, a quiet farming family is suddenly thrust into a world of unspeakable terror, and a young girl must learn to be a hero.
Free with Kindle Unlimited Amazon US  / Amazon UK   
Almost a year has passed since Anika and Gretel's horrifying night in an abandoned cannery in the Back Country, and the subsequent beginning of their quest to the Old Country for answers to the mysteries of Orphism.
But rumors are reaching the far shore that the evil Witch of the North, presumed dead since that night of terror, is alive and strong. And hunting again. But this time no one is safe. Everyone Gretel loves is in danger, and she must summon a new level of power and conviction to end her family's nightmare forever.
Free with Kindle Unlimited  Amazon  / Amazon UK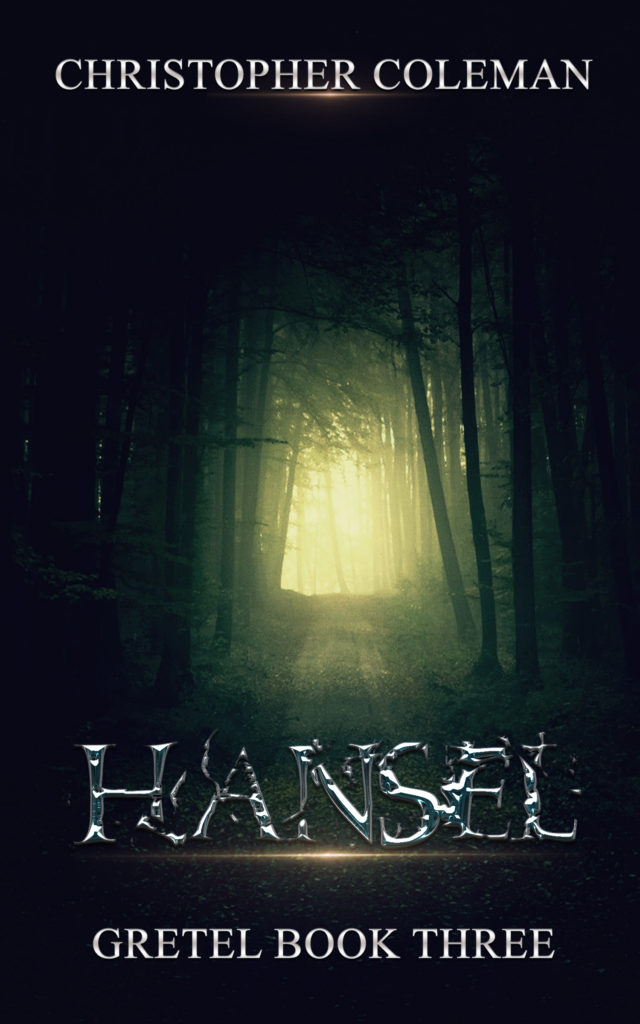 The evil witch's plague on the Back Country is over, but a new terror now lurks in a distant land.
Years have passed since Marlene's death, and Gretel, unable to cope with her mother's descent into madness, has fled the Back Country for the solitude and anonymity of the Old World. But one quiet day in the remote village of Stedwick, Gretel is taken by Gromus, an ageless mythical figure known only by locals, but whose reputation and power is steadily growing.
It is now up to Hansel to save his sister and the ancient land of their ancestors from a horror as old as the book that unleashed it to the world.
Free with Kindle Unlimited  Amazon  / Amazon UK
From the bottom of a lake, deep in the Back Country, death takes a turn.
Within a day of being struck down by Hansel, Anika has risen.
The cruel, addictive infection of Marlene's poison has protected Anika from the finality of death.
But the resurrection is not without a price.
She has a new hunger, and its lure is irresistible.
Anika sees suicide as the only option, until she learns of a new terror in the world, one related to the Witch of the North and which threatens the lives of her children.
Anika must now find the threat and destroy it before it kills her children.
Free with Kindle Unlimited   Amazon US  / Amazon UK
The snow fell everywhere now. And the crabs kept coming.
When a mysterious blast goes off in a small college town, triggering a blizzard, the few survivors must decide whether to stay or leave and face the monsters who came with the snow.
Free with Kindle Unlimited  Amazon US / Amazon UK
The snow is melting, and the crabs are growing more violent. 
At the base of a blocked-off bridge spanning the South River, Dominic and his friends plan a daunting journey to flee Warren County and the monsters that came when the snow fell.
But the crabs aren't the only danger they face.
There are other forces at work, forces with a secret as inhuman and terrifying as the crabs themselves.
And these forces are determined to never let the group leave.
The quest is no longer just to survive, it's to escape.
Free with Kindle Unlimited  Amazon US / Amazon UK
Every fourteen months it appears on a secluded beach in a small town just before dawn.
One morning during his daily run to the beach, Danny Lynch witnesses the strangest and most incredible thing he's ever seen.
A dark, man-like figure emerges from the ocean, stands for just a few moments on the beach, and then retreats back to the surf.
Danny's perspective on the world changes in an instant, and as the only eyewitness to this event, his mission now is to convince anyone who will listen that what he saw was real.
But with only a vague photo and a dubious story, that task is proving almost impossible, and his only hope may be in finding a mysterious woman who was at the beach earlier that morning, and who may hold the terrifying secret that could cost Danny his life.